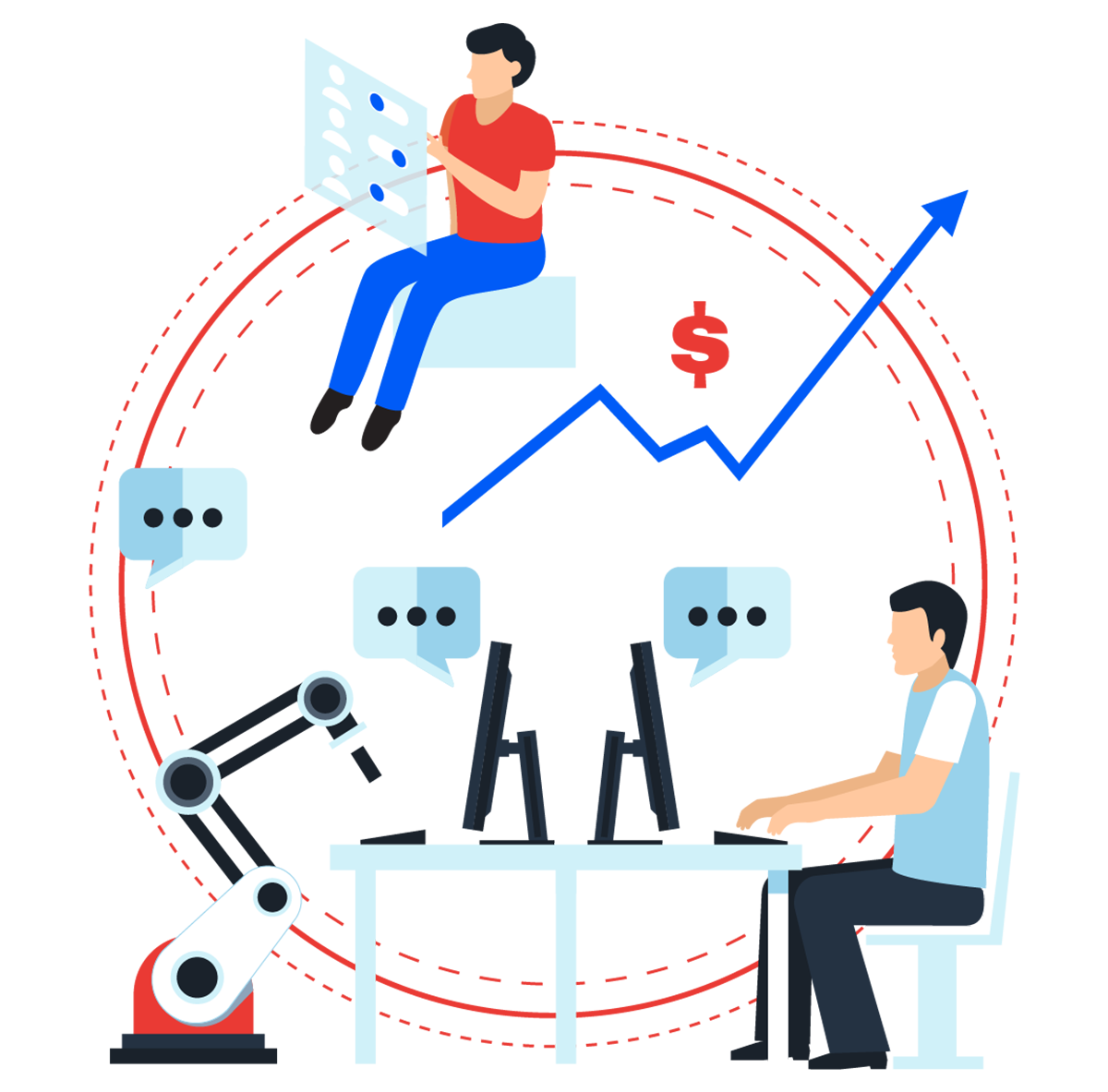 Automate and Optimize Decisions and Processes to Positively Impact Your Business Earnings!
Artificial Intelligence and Auto Data Science Assistant (AIDA) allows you to automate and optimize your business by leveraging advanced machine learning to generate customer and other business-related predictions. With dbix's AIDA, you no longer need a big team of data scientists to generate sophisticated predictive models. This will significantly impact your bottomline!
Artificial Intelligence Solutions
AI Solutions yield more than 500% ROI and a payback within 3 months
Affordable AI solutions for Small & Medium Businesses
All these efforts will help to boost your company revenues, reduce operational costs, and improve corporate governance.
We make sophisticated AI Solution affordable for SME businesses